Jan. 6 committee seeks info from Georgia Republican on pre-riot tour of Capitol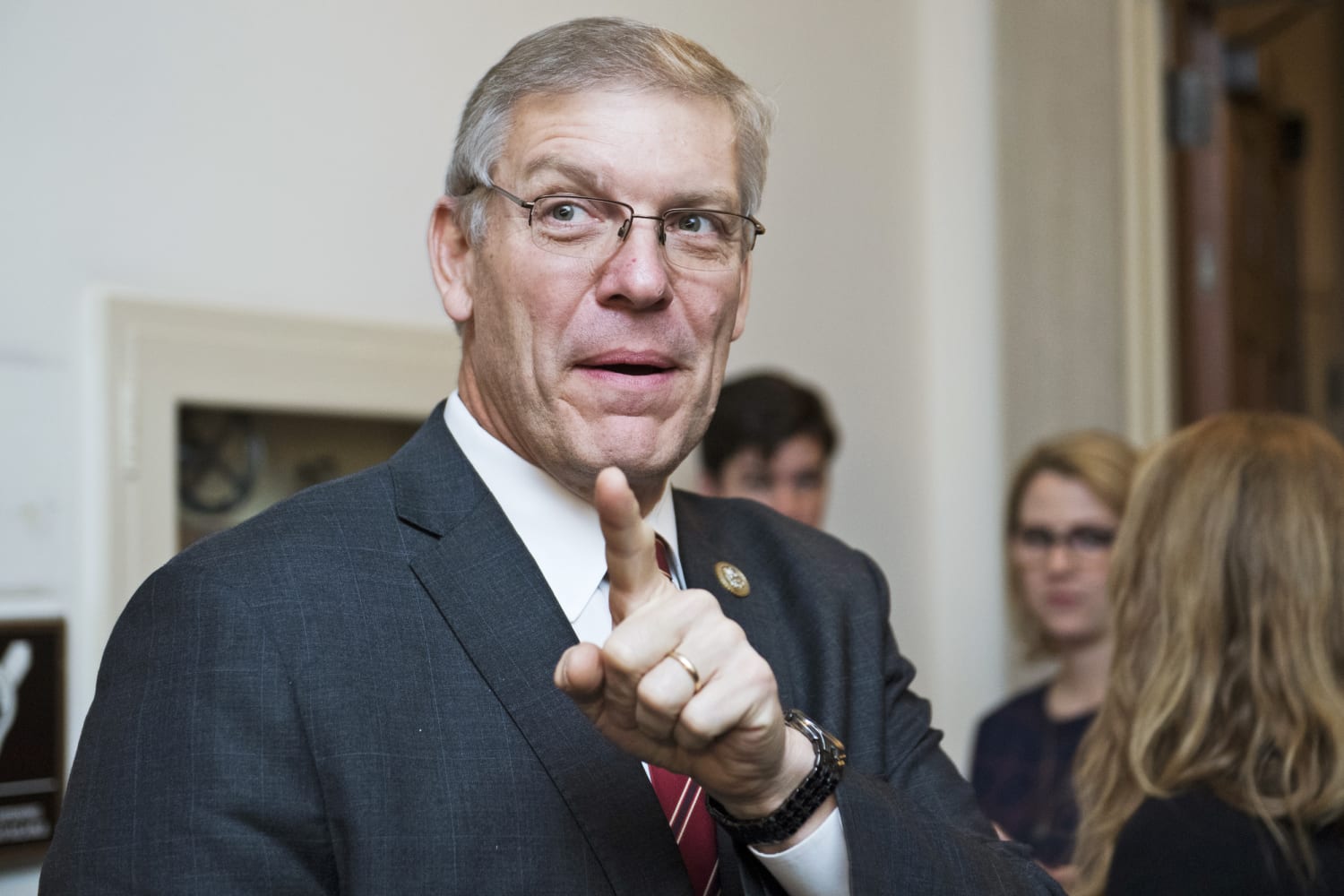 The congressional committee investigating the Jan. 6 riot requested Thursday to meet with a House GOP lawmaker about a Capitol tour that took place a day before the attack.
Committee Chairman Bennie Thompson, D-Miss., and Vice Chair Liz Cheney, R-Wyo., asked Rep. Barry Loudermilk to meet with the Democratic-controlled panel to discuss events that took place shortly before the riot.
"We believe you have information regarding a tour you led through parts of the Capitol complex on January 5, 2021," Thompson and Cheney wrote to Loudermilk, R-Ga.
In their letter, the two panel leaders said they had evidence that "directly contradicts" claims made by GOP members of the House Administration Committee that security footage showed no tours had taken place ahead of the attack.
"Public reporting and witness accounts indicate some individuals and groups engaged in efforts to gather information about the layout of the U.S. Capitol, as well as the House and Senate office buildings, in advance of January 6, 2021," they wrote to Loudermilk, who is a member of the House Administration Committee.
The Jan. 6 committee proposed a voluntary meeting with Loudermilk for next week.
NBC News has reached out to Loudermilk's office for comment.
In a statement last year, Loudermilk said, "No Republican Member of Congress led any kind of 'reconnaissance' tours through the Capitol, proven by security footage captured by the U.S. Capitol Police."
He reiterated that point Thursday in a joint statement with Rep. Rodney Davis of Illinois, the top Republican on the Administration Committee.
"A constituent family with young children meeting with their Member of Congress in the House Office Buildings is not a suspicious group or 'reconnaissance tour.' The family never entered the Capitol building," the two lawmakers said, adding that the Jan. 6 committee "is once again pushing a verifiably false narrative that Republicans conducted 'reconnaissance tours' on January 5th."
They also called on the U.S. Capitol Police to release video from Jan. 5.
When reached for comment, the Capitol Police said, "The USCP has cooperated extensively with the January 6th Select Committee and the Department of Justice by providing witnesses, documents, and 14,000 hours of security sensitive camera footage. We cannot make additional public statements or provide any of the materials while their work is still pending."
The Jan. 6 committee's request to meet with Loudermilk comes a week after the panel announced subpoenas for five GOP lawmakers, including House Minority Leader Kevin McCarthy of California. So far, none have indicated they plan to meet with the committee.
Several Democratic lawmakers have drawn attention to tours that took place before Jan. 6.
Days after the deadly riot, Rep. Mikie Sherrill, D-N.J., alleged that some of her House colleagues had guided groups through the Capitol on a "reconnaissance" tour of the complex on Jan. 5.
Loudermilk later filed an ethics complaint against Sherrill and the dozens of other Democrats who signed onto a letter to law enforcement requesting an investigation into "suspicious behavior and access given to visitors" to the Capitol a day before the attack.
On Thursday, Loudermilk and Davis said they stand by the ethics complaint against Sherrill "and 33 other Democratic Members of the House who made unsubstantiated claims that Republican members gave 'reconnaissance tours' of the Capitol. Any member who pushes false allegations against another member should be held accountable."
NBC News has reached out to Sherrill's office for comment.
Scott Wong, Ali Vitali and Haley Talbot contributed.